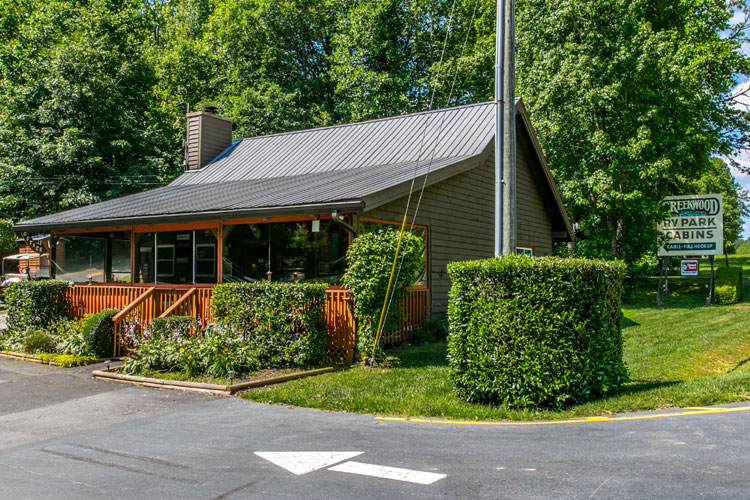 About Creekwood Resort
Most everyone that comes here says the same thing over and over: "This is what we want to do"…"How did you do it?" ..or "How much do you want for it?" Basically, we got lucky finding this little piece of heaven here in the North Georgia Mountains. We love it here! (It may be for sale at a later date, let us know if you're interested)
We, Robert & Melissa, started camping in 1999. After buying our first used motorhome, we later ordered a new one from the factory. We were hooked right away on the camping lifestyle! We are big NASCAR Fans and loved camping in the infield of Daytona and Talladega raceways.
Robert loves Fly Fishing and is always in search of the ultimate river. We found Helen, Georgia and the Chattahoochee River when we took my dad, (Melissa's dad) Harry, on a birthday camping trip in June of 2003. We camped at both Vogel State Park and Unicoi State park. Little did we know that one year later we would find our future home and this life only 3.8 miles farther down the road from Unicoi State Park on Hwy 356 above Helen. Robert now volunteers for Trout Unlimited Foothills chapter.
Melissa has gotten back into golf, after a 10 year hiatus. We belong to the wonderful local golf club in Helen called Innsbruck (it is open to the public. Phone: 706-878-2100 and their website: innsbruckgolfclub.com)
We were sick of traffic, commuting, and working for someone else in the not-so-fun corporate world. So, we started looking for a campground; the cabins were a bonus. After finding Creekwood Resort in May of 2004 and doing a lot of research and negotiating, here we are. We closed on the Campground and Cabins July 15, 2004.
Now everyone brings camping to us, and the best part about this venture is that everyone that comes here is on vacation and very happy.
So, here we are! We look forward to meeting all of our future customers and all our repeat customers on their next visit.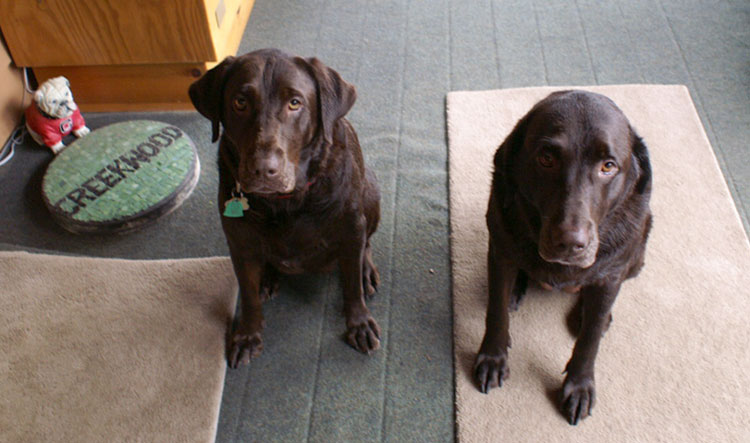 The Dogs Story – New Members of the Family
Mr. Bernard and Miss Clancy, our Yellow Labradors, have both passed away. They will never be forgotten.
Ella & Louise, our Chocolate Lab sisters, will turn 10 years old on Dec. 22, 2011. They also love everyone and welcome any attention they can get. Watch out for their wiggily waggily tails, they are strong.